Nouveau dispositif pour caractériser rapidement le retrait-gonflement des argiles
Every year, the shrinkage and swelling of clays induce serious damages on housing structures. Their understanding and their quantifying constitute two important objectives to reduce damages. In this context, a new device was developed to characterise the shrinkage and swelling behaviour of clayey materials within an Environmental Scanning Electron Microscope (ESEM). It allows to determine the relationship between the volume variation of a micro-sample and its water content variation in a very short time (a day). Associated with an analytical model based on standard profiles of drought penetration in the soil, this new test allows to estimate the amplitude of settlement and/or swelling at the house scale.
Le retrait-gonflement des argiles est un phénomène naturel qui provoque des gonflements du sol lors des périodes pluvieuses et des tassements en cas de sécheresse. Lorsque ces mouvements ont lieu à proximité des fondations d'une maison individuelle, ils génèrent des tassements différentiels qui peuvent provoquer des désordres allant de la simple fissure à une altération fonctionnelle de l'habitation. Des essais de laboratoire permettent déjà de caractériser ce phénomène. Ils consistent à observer sur des éprouvettes pluricentimétriques la réponse d'un échantillon de sol à une imbibition ou à un séchage. Mais la cinétique du phénomène est très lente, et ces essais peuvent durer plusieurs semaines. Pour remédier à cet inconvénient et comprendre plus finement les phénomènes en jeu, l'INERIS a développé un nouveau dispositif qui s'appuie sur des observations au microscope électronique à balayage environnemental (MEBE) et sur des mesures très rapides.
Fichier principal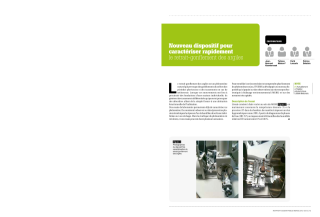 2013-512.pdf (298.54 Ko)
Télécharger le fichier
Origin : Publication funded by an institution